A
BOUT US
--



CREDENTIALS:


30+ YEARS OF
HANDS-ON
EXPERIENCE

SELF-TRAINED
REMODEL DESIGN
& PLANNING EXPERT

PROVEN
TRACK RECORD
FOR ON-TIME
PROJECT
MANAGEMENT

OUTSTANDING
COMMITMENT
TO DETAILED
WORKMANSHIP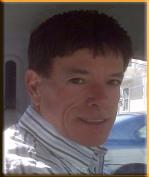 G
rant
T
hompson

CO-OWNER, PROJECT COORDINATOR

Grant Thompson is a San Francisco
Bay Area native. If you're an Opera
fan you might have seen Grant on the
Stage at the San Francisco Opera
where he has been working for over
10 years. Classically trained, he
would much rather be doing musicals

or crooning in a small piano bar. Grant (and John Turano) is
co-owner of "Babaloons and Tunes Singing Telegrams"
(www.babaloons.com). Grant (and those around him) noticed
that he had an "expert eye" for remodeling after he finished the
second apartment he rented in the city in the early 80's. He
has since become a property manager and been a project
coordinator for numerous renovations. His attention to detail
and commitment to being on schedule ensure that all of
Babaloon's projects end right on time.